Open Auto Transport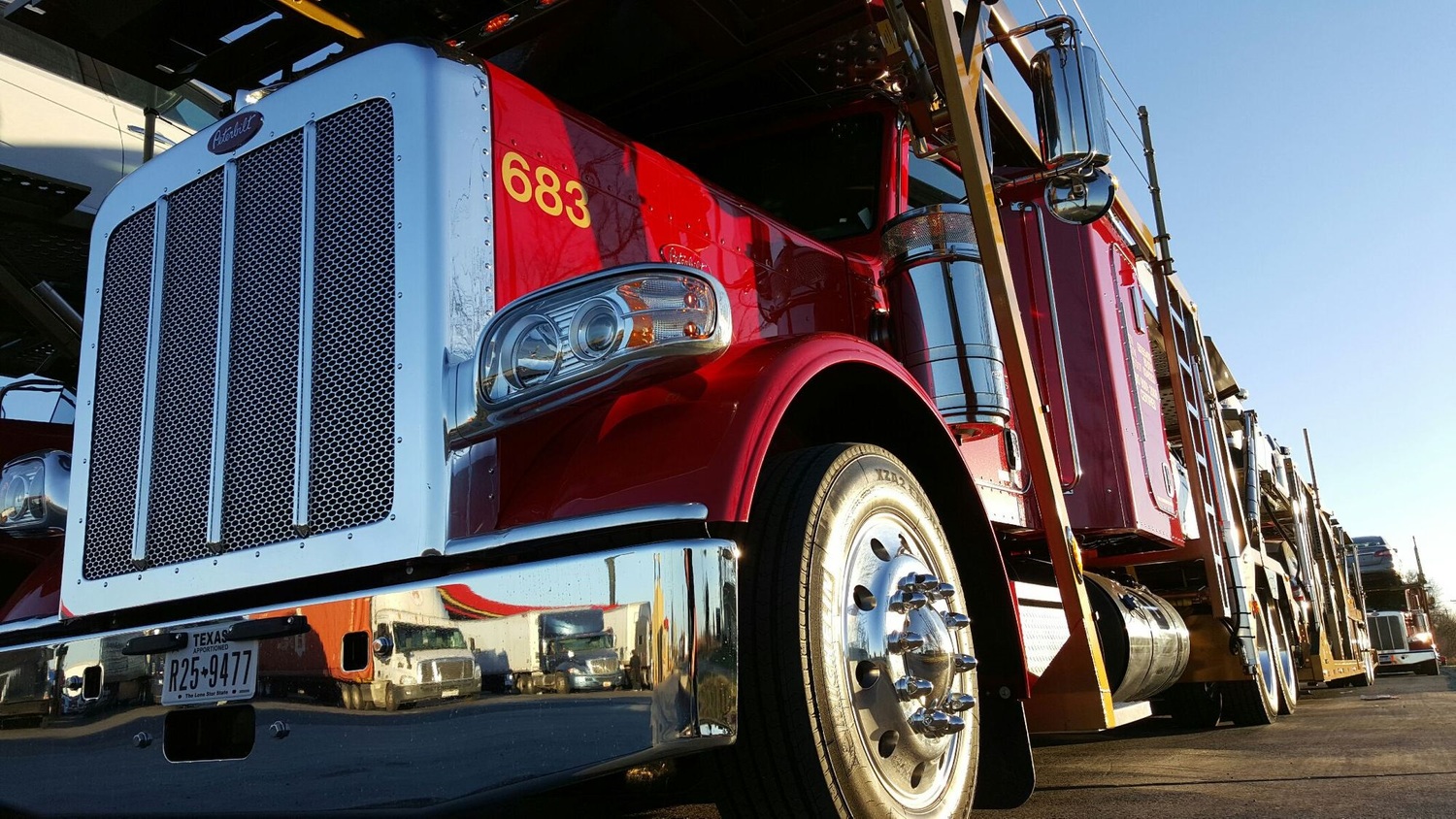 Open shipping is the most common type of vehicle transport service in the car shipping industry. Open shipping is the single and double-level car shippers commonly seen driving down the road. Open transport is the preferred way to ship cars from manufacturers to new car dealerships.
Benefits of Open Auto Transport Services
Open shipping is the most economical of all car transport services. Your vehicle is shipped from state-to-state or city-to-city using an open-air auto transport truck. Here are some of the benefits of shipping a car, truck, SUV, motorcycle, RV or other types of vehicles on open-air auto transport trailers:
Availability – This is the most common type of carrier on the road today. Most shipping companies use them regularly to transport vehicles. This makes availability rarely an issue.
Convenience – Open auto transporters generally fit 7-10 vehicles at one time. That means that if you're shipping more than one vehicle, you can get them shipped by one driver, all at the same time.
Cheaper – There are so many open shippers on the road, and they fit many vehicles at once. This is why the auto shipping costs for open auto carriers is the most affordable in the car shipping industry.
Purpose of Open Car Carriers
Open transportation carriers are reliable resources for multiple vehicle shipping needs, including:
Car Shipping
Shipping Trucks
Moving SUV's
Moving Motorcycles
Transporting Boats
Delivering Oversized Vehicles
Shipping Multiple Cars
Transporting Cars to Dealerships
Corporate Relocations
Moving Out of State
State-to-State Shipping
City-to-City Shipping
Relocation to College
Why Choose Freedom Auto Transport
Many companies will try to convince you that this method is bad for your car. According to them, this is because your car is left exposed to weather and other outside elements. Well, for one, it's a car. This happens anyway. Secondly, Freedom Auto Transport will provide you with car shipping tips to ensure that your car is protected during open auto transport.
Open auto transport means your vehicle is shipped door-to-door. The auto shipping company will use an open trailer car carrier to move your car from point A to point B. Freedom Auto Transport ships vehicles from city-to-city and state-to-state throughout the entire country.
Shipping your car instead of driving it means saving you both time and money. There's no need to worry about rising fuel costs. And, you don't need to send you car in for maintenance first. That means no oil changes, tire rotating, or other maintenance needed before driving long distances. Nationwide auto shipping also means no extra mileage or wear-and-tear is put on your vehicle.
Free Vehicle Shipping Instant Quote
Need to move your vehicle with simplicity and ease? Moving across the state or relocating across the country? Interested in having your car picked up from your specified location, and delivered to you the same way at the other end?
Well, that's what we do here at Freedom Auto Transport. We provide our customers with door-to-door car transportation services throughout the US for reasonable prices. Complete the auto shipping quote form on this page to get your vehicle shipping instant quote today.