Best Shipment Services For Athletes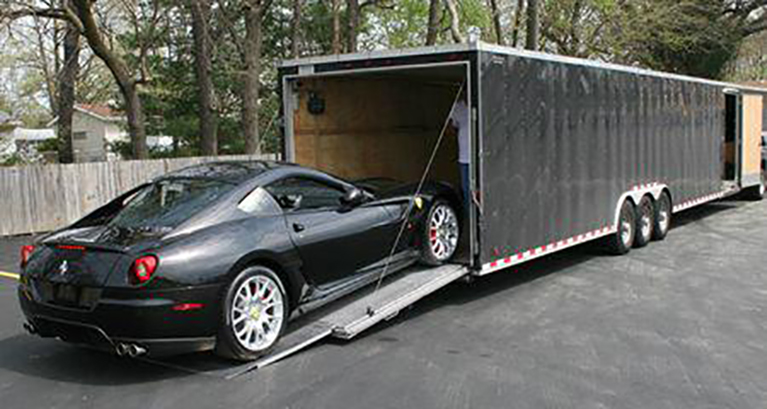 The life of a professional athlete usually means moving to a new state to play for a pro team. With that move comes finding a new home, moving household stuff, new friends and neighbors, changing the kids' schools and shipping cars to the new home city. The last thing you want to do is drive your car from state to state. You'll be wasting valuable time you could be using for practice. Plus, it's inconvenient, and can be quite dangerous to that new contract of yours if you get into an accident on the road.
Low-Cost Shipping for Professional Athletes
That's why most professional athletes use auto transporting companies when they relocate to new team cities. Whether the move is permanent or just seasonal, you and your spouse will still need your vehicles to get around town. Some of the top players in the NFL, NBA, WNBA, MLB, NHL, UFC, PBA, BMX, PGA, WWE and other professional sports leagues have used car shipping services when relocating. Car transport services have even helped coaches and other relocating staff transition to their new cities with ease.
Freedom Auto Transport has partnerships and contracts with the best automobile transporter companies in the world. That's why we're able to offer you competitive rates on our services. This also give us the ability to provide low-cost city-to-city, county-to-county, state-to-state and international vehicle shipping. We can even ship vehicles overseas if that's where your team plays. Our car movers transport the following:
Autos
SUVs
Trucks
Golf Carts
RVs
Trailers
Motorhomes
Jet Skis
Motorcycles
4-Wheelers
Dirt Bikes
Boats
Yachts
Much, much more…
Door-to-Door Professional Athletes Car Shipping Services
Our vehicle transportation team understands that your time is valuable. So, we do what it takes to pick up your car from your home, gym, sports arena or wherever it's parked. Our vehicle pickups are done according to your schedule.
We also provide car delivery directly to your front door, sports arena, venue or any other place you prefer in your new city. Our drivers deliver your vehicle undamaged and on-time. And, if it's just a seasonal move, we'll pick up and deliver your car all over again when the season ends.
Why Choose Freedom Auto Transport
Freedom Auto Transport consists of a team and network of professional, courteous drivers. Each driver is equipped with the skills and tools needed to get your vehicle from your old home to your new destination.
We are also experts when it comes to helping entire sports teams relocate. Whether your team is large or small, we can help make relocating everyone's car a seamless process. Transporting cars for professional athletic teams is convenient, affordable and on-time with Freedom Auto Transport.
Make Your Online Vehicle Shipping Reservation
At Freedom Auto Transport, we take pride in knowing that our services are fit for kings and queens, as well as professional athletes. We give you a hassle-free way to move to a new city while you keep your mind on your game.
Ready to make that move? Complete the auto shipping quote form on this page. Receive your vehicle shipping instant quote today.