Best Seasonal Shippers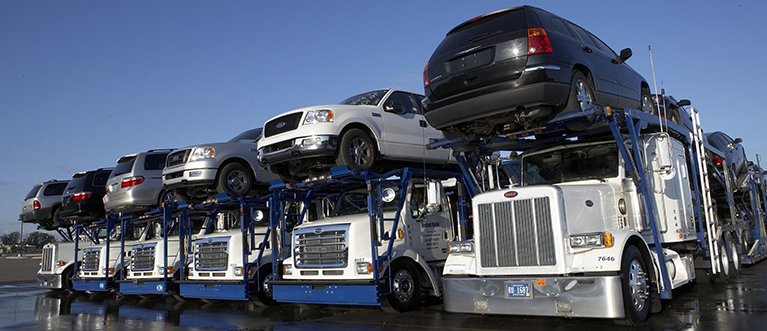 Seasonal travelers need cars on their extended vacations. Oftentimes, it's just not cost efficient to rent a car for long periods of time. And, driving your own car out of town can be exhausting. Most people would much rather fly, ride the train or even take a charter bus over driving. But, you'll still need a car when you get to the other end. Economically, it makes so much sense to ship your car to your vacation destination instead of driving or renting a car.
Do you make it a point to leave home for the sizzling hot summers or freezing cold winters? Maybe you and your family enjoy spending the summer months near the beach. Or, you prefer springs on the lake instead of at home. These types of extended vacations require seasonal shippers to get your car to you, and back home at the end of the season.
Stress-Free Car Shipping to Seasonal Destinations
Shipping cars across country or even the state can be very expensive, especially if you do it every year. That's why here at Freedom Auto Transport, we aim to make seasonal shipping affordable. Our rates for seasonal shippers are some of the most competitive on the market. And, we get your car to you undamaged, and provide return car delivery as well.
Seasonal shippers help you avoid all the stresses that come with seasonal long-distance driving. Here's how we help make your seasonal travel stress-free:
No worries about gas prices
Eliminate behind the wheel fatigue
Avoid uncomfortable car rides
Alleviate more wear and tear on vehicle
No need for long-distance drive pre-maintenance
Avoid driving in extreme weather conditions
Chance of accidents on road eliminated
Costs less than renting a car for entire season
Door-to-Door Seasonal Shippers
Freedom Auto Transport Seasonal Shippers provides door-to-door car transportation to Florida, California and everywhere in between. We ship to every state in the US, as well as Mexico, Canada and overseas. So, no matter where you choose to spend your extended vacation, we will get your vehicle to you. We also ship:
Autos
Trucks
RVs
Quads
Motorcycles
Boats
Yachts
Trailers
And, so much more…
And, our door-to-door car transport policy means never having to find a ride to a ship yard to drop off or pick up your car. Our seasonal shippers pick up your car right from your home, the airport, train station, bus depot or wherever you choose. Then, when you arrive at your vacation destination, our car delivery driver drops your car off at your seasonal home, hotel, lodge, Lake House, campsite or wherever you say.
Car Shipping Prices for Seasonal Shippers
Put your vehicle in the hands of the professionals at Freedom Auto Transport. We take pride in delivering cars to seasonal vacationers all over the US and worldwide. Our car carriers will get your vehicle to you safely, and on-time. So, you never miss a moment of your vacation trying to get from one place to the next.
Ready to get an auto shipping quote for your extended vacation? Simply complete the online form on this page and get an instant vehicle shipping quote today.